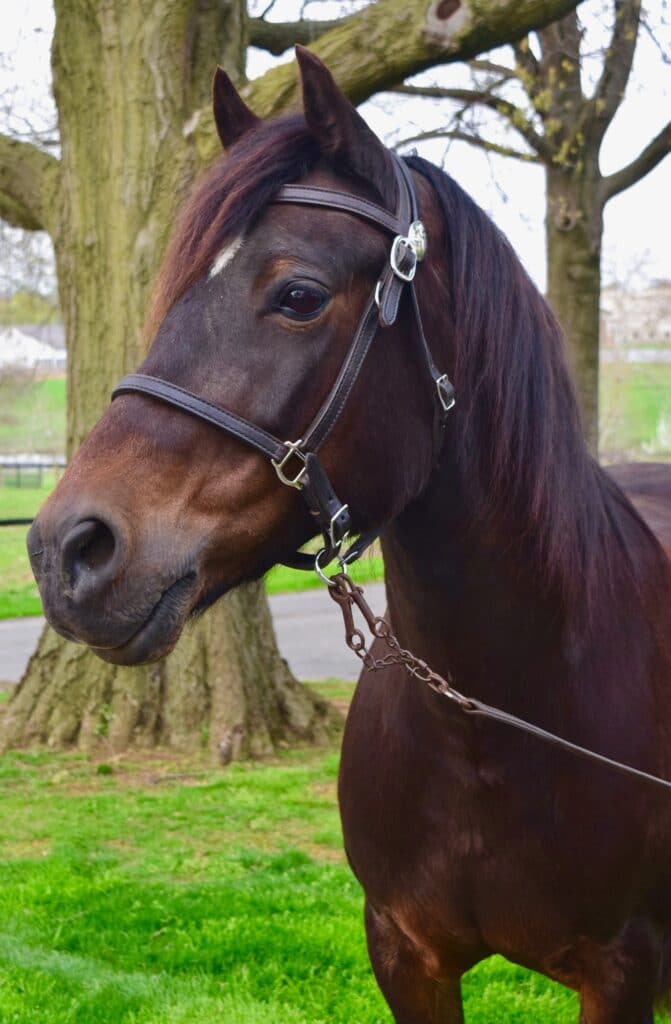 STATS:   2001 Grade D Welsh X Cobb Mare, leased to GMTRC by Christina Mulqueen of Maryland.   Violet stands 14.2hh and has a beautiful bay coat with dapples.
SPECIAL TALENT:  A history in Hippotherapy!  Before coming to GMTRC, Violet was a steady mount for children receiving physical, speech, or occupational therapy in Chester County. Violet seems to have a sixth sense about our riders and strives to take care of them as they practice their riding skills.
PROGRAM STRENGTHS:  Confidence!  Violet is always comfortable in her own skin.  She is dependable in our arenas or on trail rides, both with other horses or alone.  Her big forward walk provides excellent movement for the development of participants' rhythm, stability, balance, and coordination.
PURPLE REIN:  With a name like "Violet" GMTRC's staff and volunteers simply can't help themselves.  We often find this pretty mare dressed in purple and periwinkle: saddle-pads, fly bonnets, reins, halters, brushes, and ribbons.  She's sure to be a Horse Show-stopper in September!
---