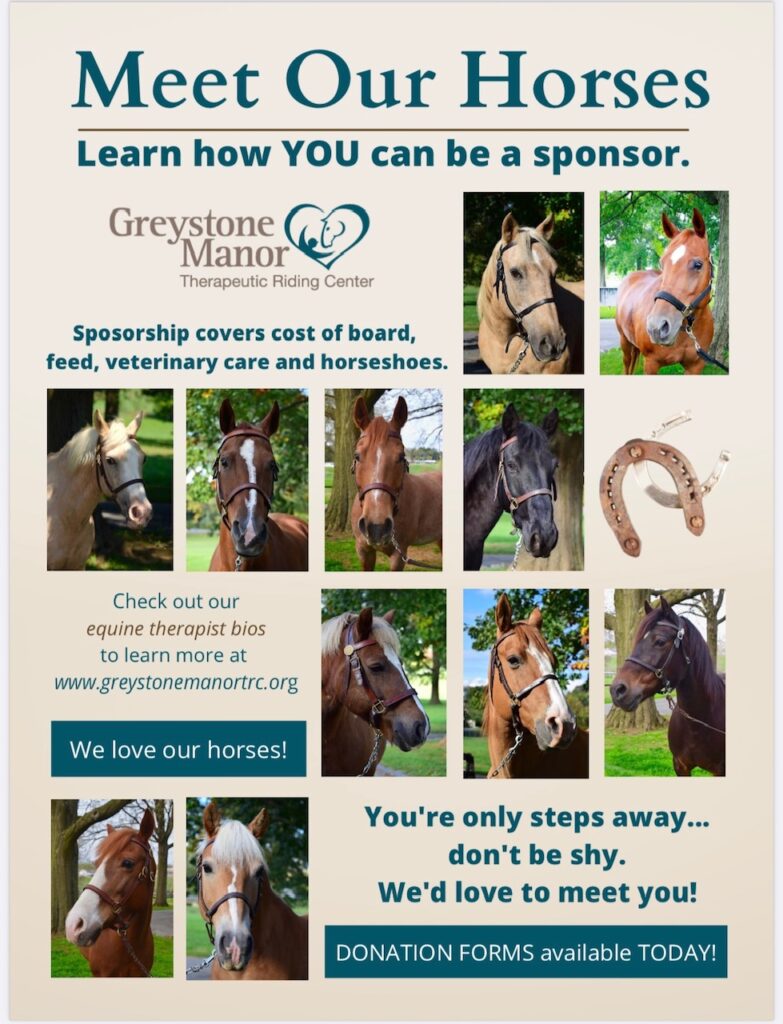 Our Adopt-a-Horse sponsorship program offers a fun and unique way to provide for one of our equine therapists on a monthly basis. You pick the horse or pony, and we will discuss the details of the donation process with you.
An Adopt-a-Horse sponsorship is a monthly contribution of $300 that will be used to provide board, daily turnout, feed and hay, veterinary care, and horseshoes for the equine of your choice.
Check out our equine therapist bios to select the horse you would like to support!
Please note that Greystone Manor TRC remains responsible for decisions associated with all program horses and supporting a horse through the adopt-a-horse donation does not grant decision making abilities for the donor.
If you are interested in more information or to start the donation process:
Please contact our team under General Information or contact Sandi at 717-844-1798