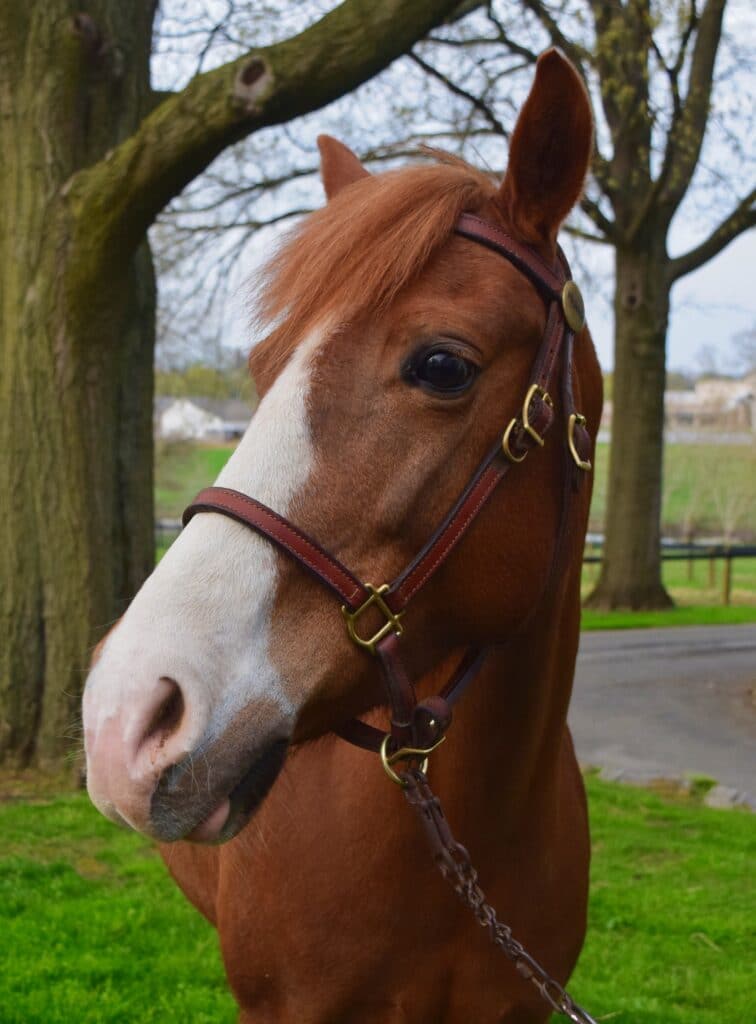 Stats:  2007 Welsh Pony mare, standing 13hh with a shiny chestnut coat.  Purchased by GMTRC with a grant from the Abigail L. Longenecker Memorial Foundation and with the generosity of an anonymous donor.
Special talent: Winning hearts.  Hold on to your heart, this cutie pie just might steal it!
Program strengths: Superbly trained as a hunter lesson pony, Makeda knows her job, humbly working to help teach our smallest riders.  Her engaging expressions and smooth movement will provide many new students with a positive first experience in the saddle.
One for the books!  Makeda's beautiful confirmation, warm eyes, luscious mane and beautiful tail bring to mind memorable illustrations from childhood horse stories by authors like C.W. Anderson or Marguerite Henry.
---