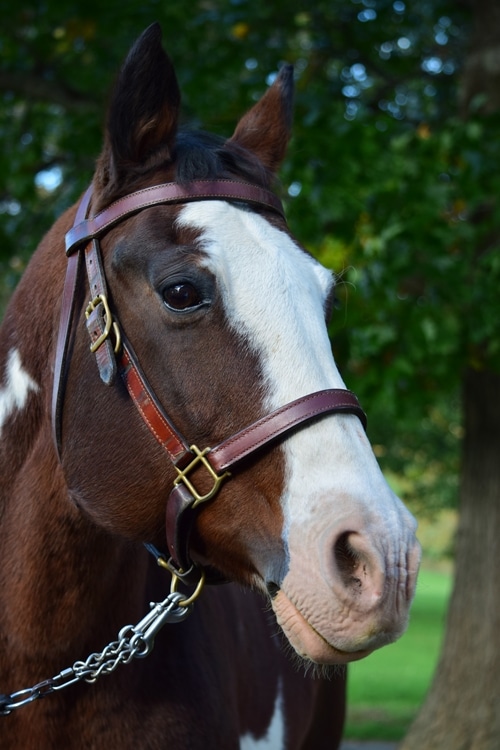 Slidin' Brickette

Stats: 1990 Paint/Quarter Horse mare, owned by GMTRC, gift of the estate of Terry Ressler
Special Talent: Spins and sliding stops. She might be a bit slower these days, but this gal's Champion Western Reining days remain on the record books!
Program strengths: Cassie's impeccable ground manners make her our go-to-girl for mounting riders with our Sure Hands Lift. Cassie is unique even among therapeutic riding horses in that she forms a one-of-a-kind, horse-human bond with each of her riders.
Beauty and grace: Notice her one blue eye and swingy runway walk. She's a beauty in her coat of black, brown and white! Cassie's gentle spirit is her most charming quality. This pretty mare will surely be "Slidin'" right into your heart!
---